Currently, immigration cases unduly rely on the petitioning immigrant's testimony to satisfy the high burden of establishing requisite trauma or harm in humanitarian visas. Yet, due to legal standards for assessing credibility—such as requiring consistency in the narrative and recollection of details about traumatic events—that are inconsistent with the psychological effects of trauma, immigration petitioners often fare poorly and can be re-traumatized in the process.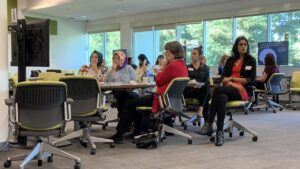 This project brings together legal and mental health academic faculty, and clinical practitioners working with immigrants and trauma to improve how immigration forensic assessments are conducted. Forensic assessments provide a meaningful point within the legal process where legal and health professionals can collaborate to 1) significantly improve the odds that immigration petitioners succeed in their claims, and 2) seize the opportunity to educate decision-makers about science-informed best practices to document trauma and assess credibility.
The proposed project is a continuation of an ongoing collaboration between the UC Davis law and medical schools in a project titled Transforming Refugee Mental Health: Improving Legal Assessment of Credibility through Science. Following two interdisciplinary symposiums, which brought together over seventy professionals, including lawyers, mental health providers, researchers and academics, refugee resettlement specialists, and medical professionals, from over twenty countries, this project led to the publication of a report titled Stakeholder Perspectives Report: Focus Group Findings on Migrant Legal-Mental Health Intersectionality. We now seek to implement some of the most important recommendations from the findings.
Together, we aim to achieve the following goals:
Document how immigration forensic assessments are currently being conducted to learn what is already being done well and identify the most pressing areas that require reform, whether in norms or practice;

Develop and deliver joint trainings of lawyers, mental health practitioners, and interpreters to improve how immigration forensic assessments are conducted by sharing best practices, assessment tools, and resources;

Produce interdisciplinary publications to (a) promote the dissemination of existing science-informed best practices in immigration forensic assessments based on surveys and interviews with legal and mental health professionals in the United States already doing this work and/or (b) make policy recommendations on norms and practices that are informed by science, ethics, or best practices;

Create a curriculum to be used in law schools, medical schools and other mental health-related programs to equip future legal and health professionals to work together to improve trauma-informed representation of immigrants, and to better equip them for dealing with vicarious trauma;

Identify gaps and encourage research to promote the development of culturally responsive assessment measures to conduct forensic immigration evaluations.
You can read the proposal here: Immigration Forensic Assessments Proposal.